ABOUT US

At the end of 2016, Fligo Flooring Invovation Group bought the patent and the design of Fligo, both for wooden and plastic flooring
During 2017-2019 we have developed new designs, with the same click system, that can be combined to each other if the flooring has got the same dimensions. Upper part of the flooring can be plastic, wood, stone and plastic grass.
Our goal is to design and develope items that can complete each other

All design and click system are on copyright and patented.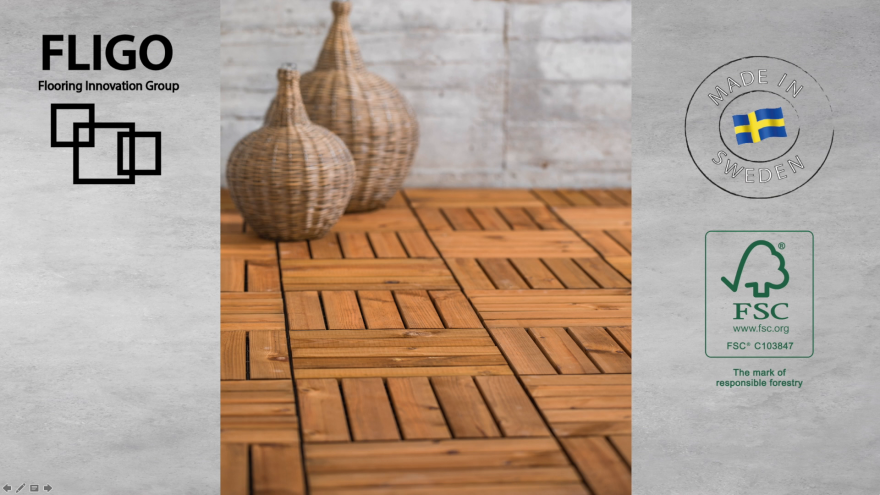 Design i Sweden

Made in Sweden

Our own patentet click-function

Recycled plastic

FSC-certified wood from Sweden

All flooring has the same dimension and patented click-
function and can be combined
Eco-friendly and sustainable